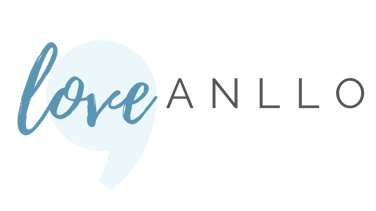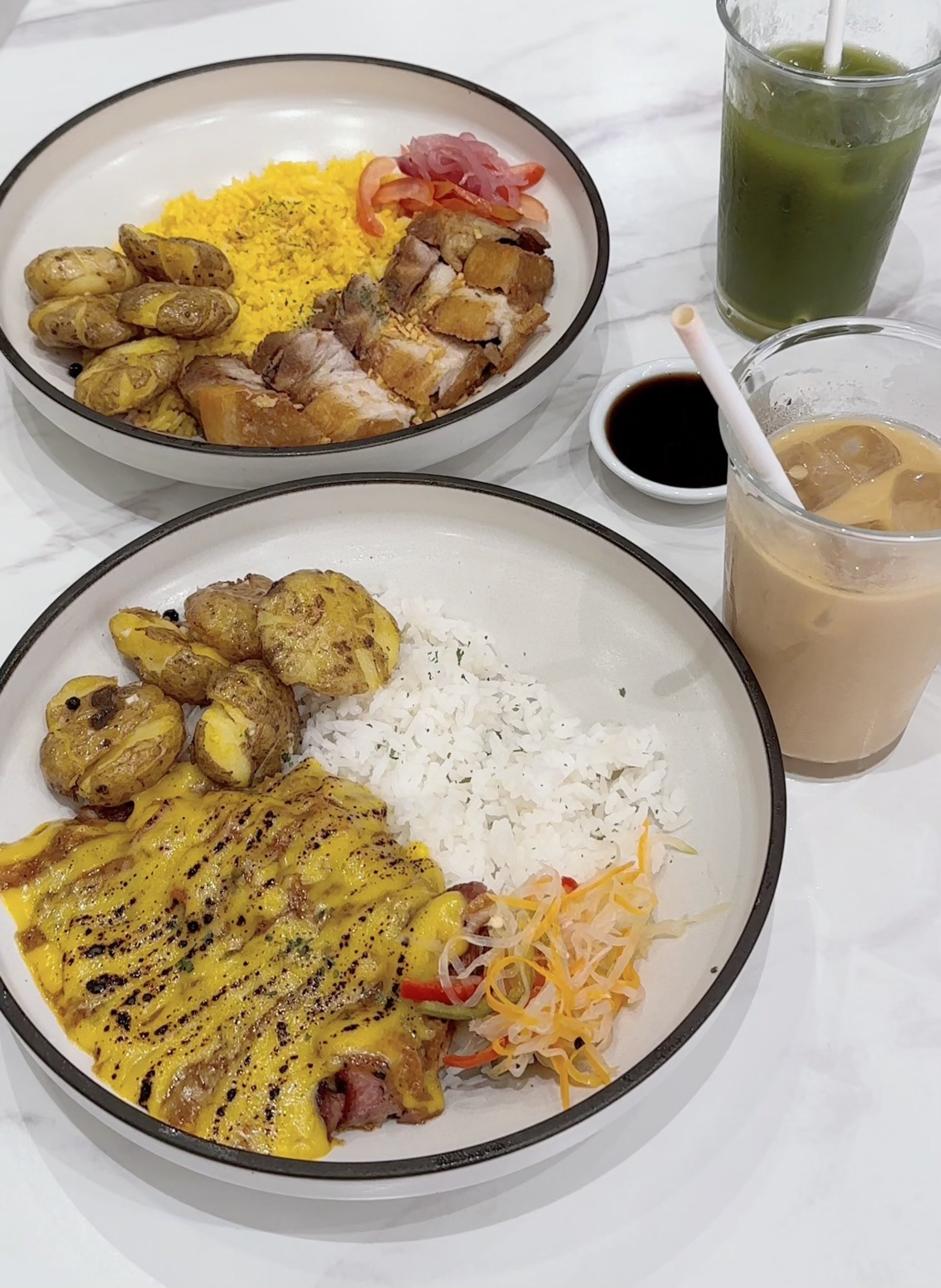 Lately, I have been fond of brunch. I don't know if it comes with our age or just because we are excited for our trip to Melbourne known for its rich and vibrant brunch culture. What I am sure of though is that it is an opportunity to start the day at a leisurely pace with good food in a relaxed setting.
So we headed to Panco Cafe located on the 5th floor of Podium. It is a trendy-looking cafe that delivers a satisfying brunch experience with its delicious menu offerings.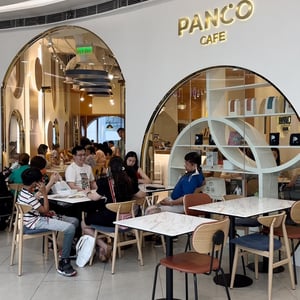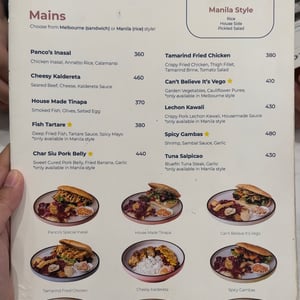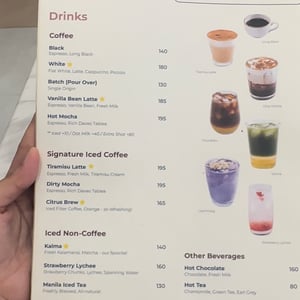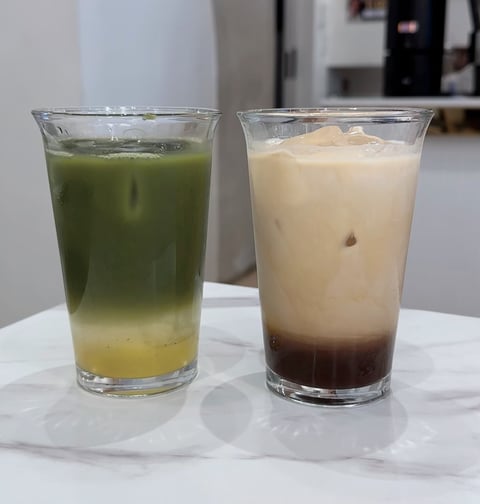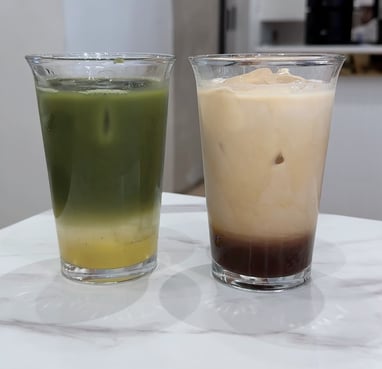 This instantaneously piqued Lloyd's interest because of the unexpected combination of fresh kalamansi or Philippine lime and matcha. I just took a sip of it but its unique taste was refreshing and unforgettable. The invigorating citrus tang of kalamansi awakens the tastebuds and melds well with the verdant allure of matcha. Now we understand why it is Panco Cafe's favorite!
Vanilla Bean Latte, PHP 185
The vanilla bean latte is crafted with Melbourne-sourced roasted coffee that is known to be of high quality and boasts rich notes of caramel. Even though I ordered this iced, I can't help but savor the indulgent drink elevated by the delicate sweetness of vanilla.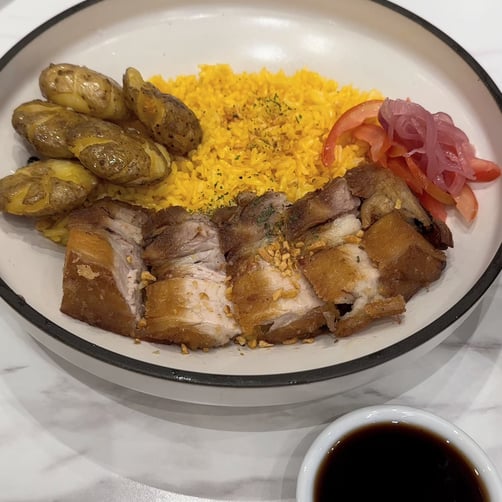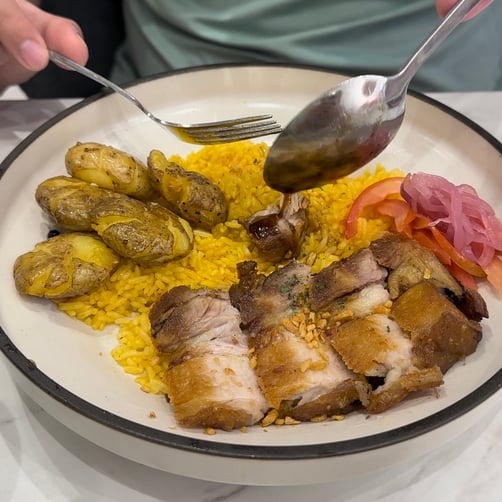 Panco Cafe lets customers have the option of two different styles: Melbourne (mains are served as a filling in a sandwich) and Manila (served with rice).
The Lechon Kawali can only be ordered in Manila style. And we agree that this is best eaten only with rice. The crackling, golden-brown skin, and tender, juicy meat of the succulent pork belly go perfectly well with the java rice. The rice served with pickled onion and sliced tomatoes helps balance the richness of the lechon kawali. Also, the housemade sauce makes the meal all the more delightful.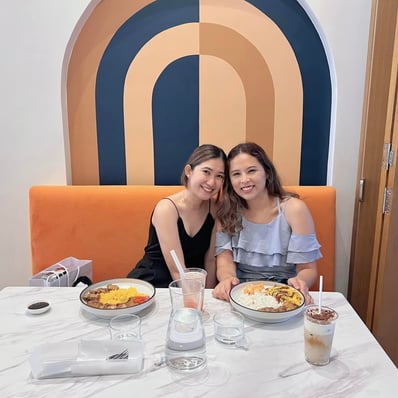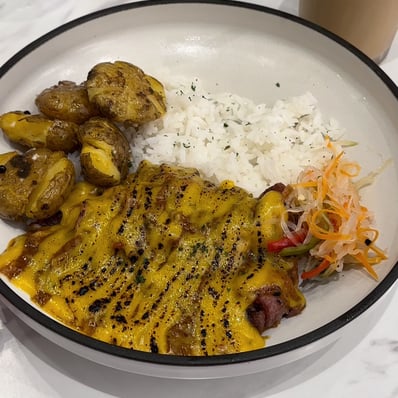 Cheesy Kaldereta, PHP 460
It is actually not my first time eating in Panco Cafe. I have already eaten lunch here with my favorite neighbor, Christa. And that time I ordered Cheesy Kaldereta and on my return, I still ordered the same. I can't get enough of their Cheesy Kaldereta! The beef is seared so the meat's natural juices are locked. And the tender beef effortlessly pulls apart in a harmonious medley of kaldereta sauce and cheesy goodness. Served with plain rice, potatoes, and pickles, the meal envelops me in a comforting embrace of hearty satisfaction.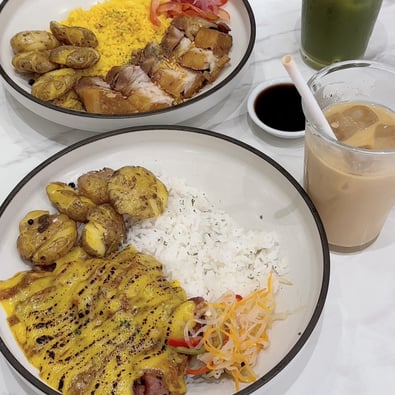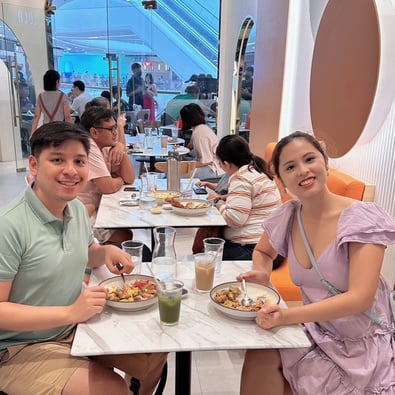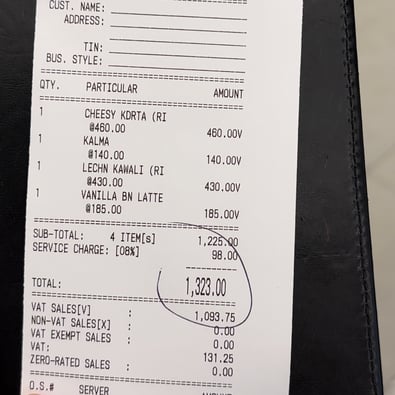 What we love about Panco Cafe is that it does not just have an aesthetically pleasing interior but it has delicious offerings that can cater to diverse tastes and preferences. Style and substance. The main meals are well-thought-out with generous servings and go perfectly with the flavorfully combined quality drinks. So we recommend that you visit Panco Cafe too whether for brunch or a casual date with loved ones.
Love,
Me-An and Lloyd