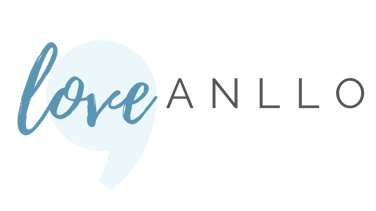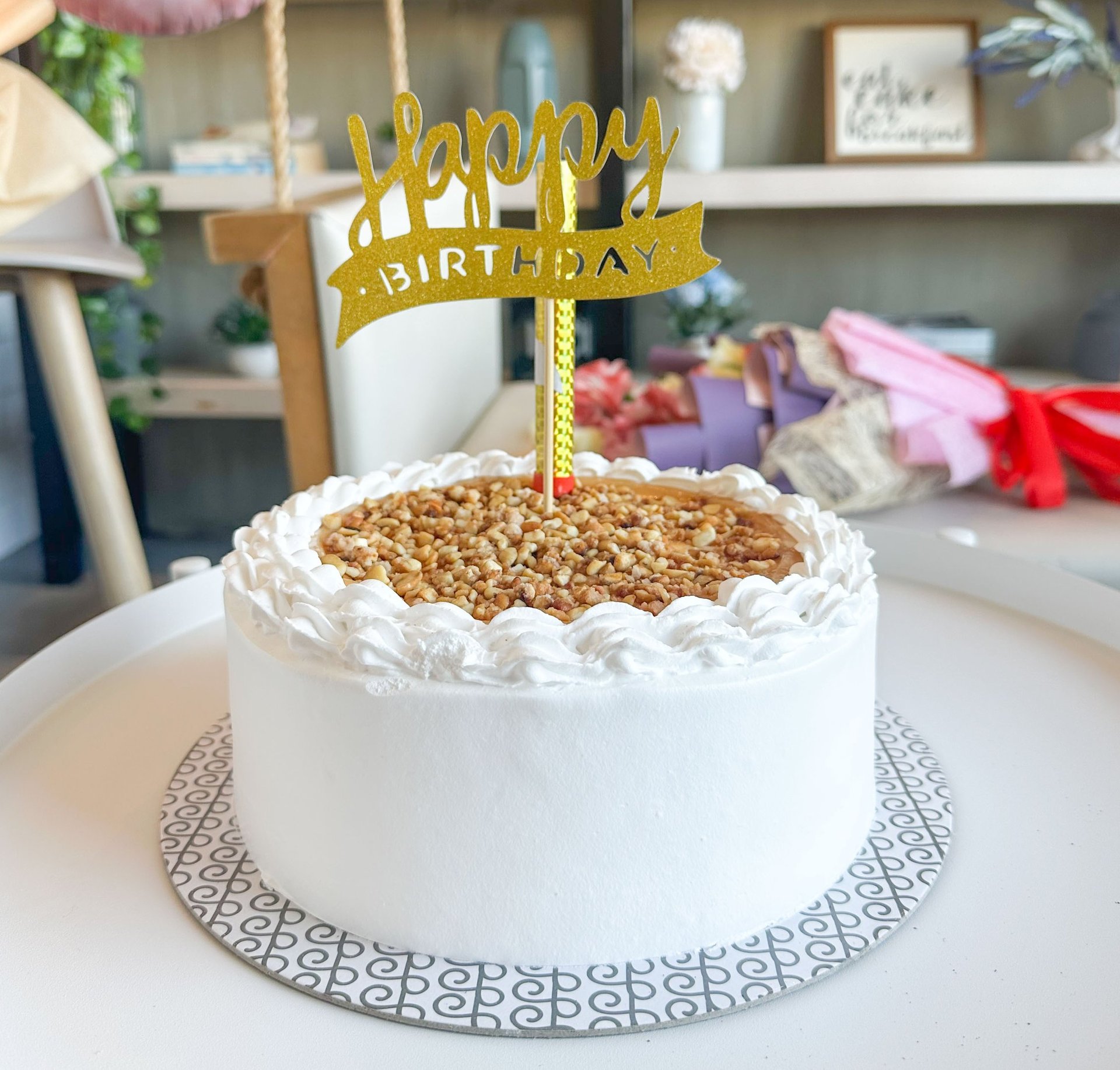 Sharmaine's Cakes and Pastries: Caramel Tres Leches Cake
DESSERTS
A Sweet Surprise at Sharmaine's Cakes and Pastries
On our quick trip to Cagayan de Oro City, Lloyd and my golden friend, Denden, gave me a sweet surprise on my birthday. It was totally unexpected for me since we were all busy with work.
Lloyd secretly messaged Denden to just buy a cake and balloons without any additional details. So he thought it would just be a simple setup in Denden's family home when we arrive at the airport. But Denden went the extra mile by having the surprise at the first outlet of Sharmaine's Cake and Pastries, which had an aesthetic interior, and is just beside the restaurant where we were having lunch.
First off, the cake looks elegant because of its silky buttercream frosting thereby making it perfect for any special occasion or celebration.
The sweetness of the buttercream frosting is just right. So Sharmaine's homemade caramel filling stands out. If you don't have a sweet tooth though, pairing the cake with an espresso coffee can help balance its sweetness.
A balloon arrangement, a bouquet of flowers, a happy birthday streamer, and a cake from Sharmaine's were prepared in advance. As soon as we entered the cake shop, everyone greeted me with a happy birthday. The sparkling fountain candle was lit, and everyone sang the birthday song for me. I felt really touched. Anyway... On to our feedback of Sharmaine's Caramel Tres Leches cake which was the flavor Denden chose.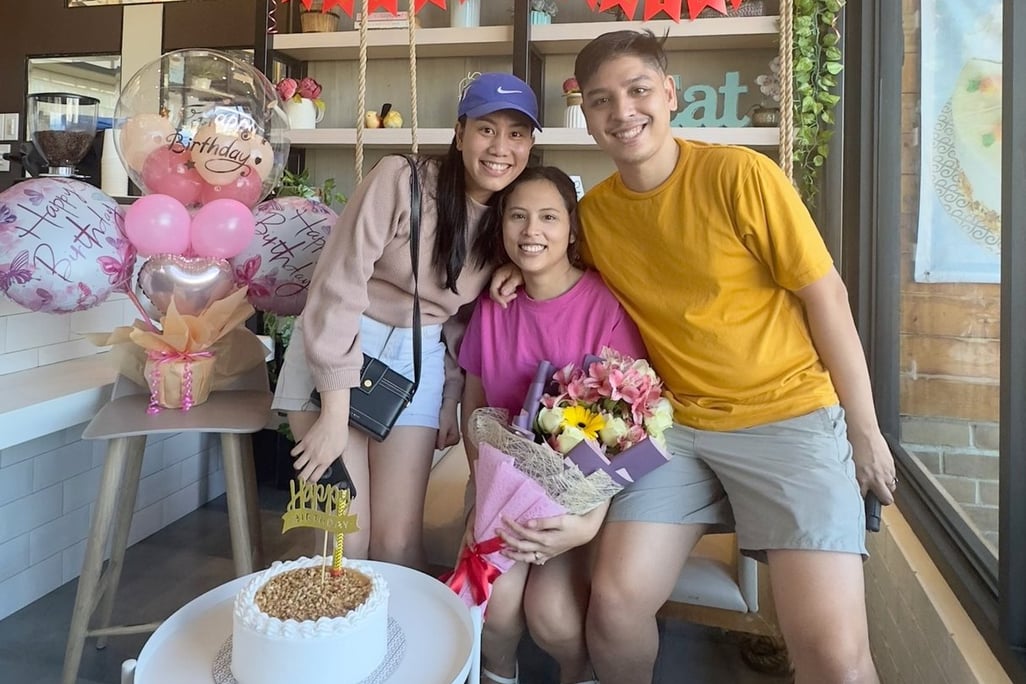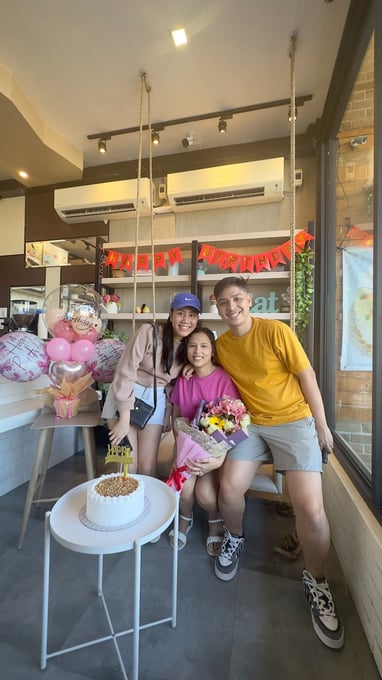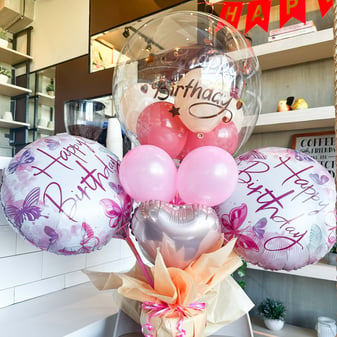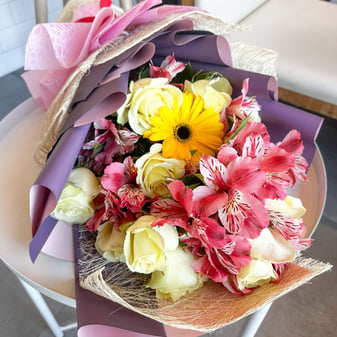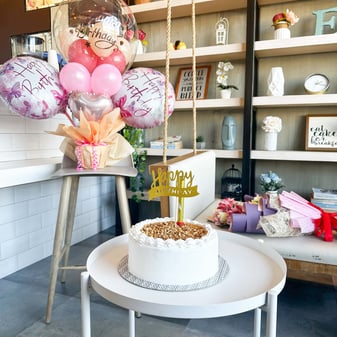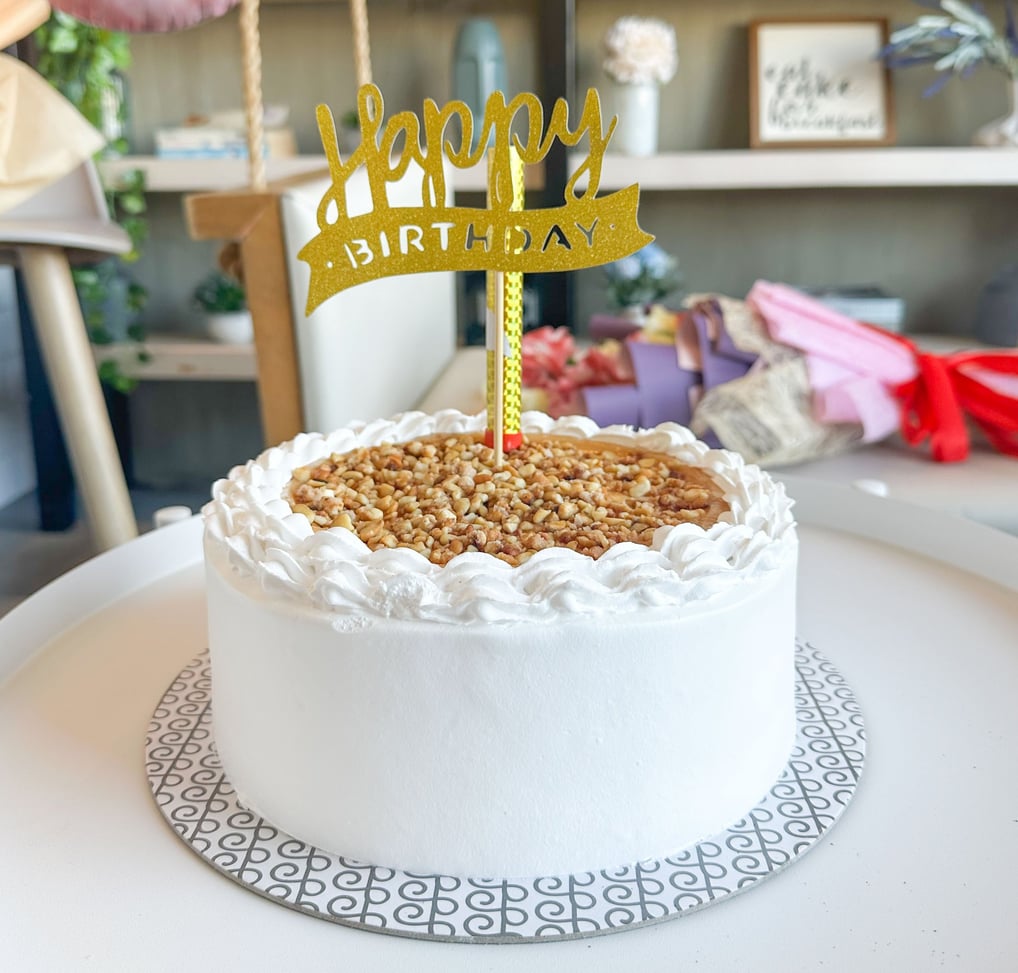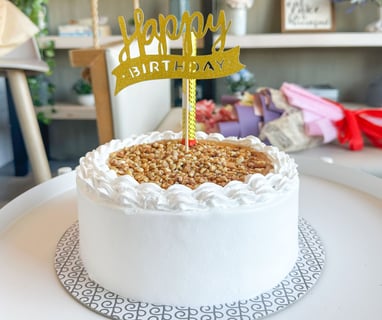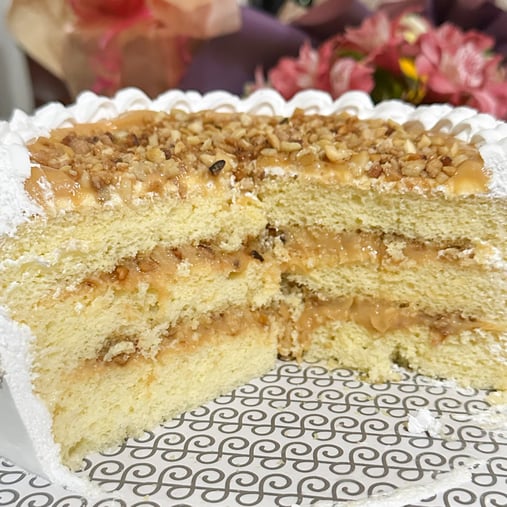 Another thing to love about the cake is it is light and airy. Wonderfully soaking up the luscious tres leches mixture made from three types of milk, the cake remained moist even though it took us three days to fully consume the cake.
Each slice is also more enjoyable as the nutty flavor and crunchy texture from the caramelized cashew nuts provided an interesting contrast to the soft texture of the cake.
Overall, the combination of a light vanilla cake, indulgent homemade caramel filling, and crunchy caramelized nuts creates a great balance of flavors and textures. It is a high-quality cake that is worth the price. So if ever you also find yourself in Cagayan de Oro City, make sure to try out Sharmaine's Caramel Tres Leches Cake.
Have you tried out their cake or their other cake flavors?
Please do let us know in the comment section.
Love,
Me-An and Lloyd
Sharmaine's Caramel Tres Leches cake PHP 850